Canonteign Falls – Recommending Venue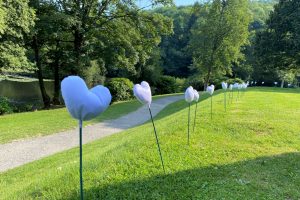 https://www.www.canonteignfalls.co.uk
Canonteign Falls is one of the most beautiful natural weddings venues in Devon. Situated in the scenic Teign Valley surrounded by 90 acres of waterfalls, lakes and ancient bluebell woodland, this is the perfect site for a fairytale wedding. Steeped in fascinating history spanning 900 years, the location is a photographer's delight and the waterfalls and lakes provide the perfect backdrop for your special day.
For most events, we will come into the barn quietly after the meal for evening only, or before if you wish to have background music and mics during the wedding breakfast.
The style can be from understated to full on nightclub, this is your choice, the barn is fantastic for a party and we can set out equipment tidily at the end, or in the corner on their temporary stage.
Below are a few snapshots from our recent events at Canonteign Falls