Pynes House, Exeter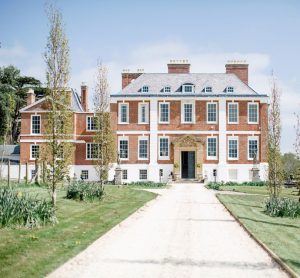 https://www.pyneshouse.co.uk/
Set in the picturesque Exe Valley, not far from Exeter but feeling deep in the countryside, Pynes House is believed to be the inspiration for Barton Park in Jane Austen's Sense & Sensibility and it has now opened the doors for your wedding or event! Imagine wandering through the woodlands on long summer days, taking your vows in the fabulous Drawing Room or enjoying a cosy winter retreat with those you love most in the world. It really is THAT special. The team there are amazing too!
We are so proud to be one of their regular DJ suppliers, we have worked at Pynes many times over the last couple of years, so we know how to make the room look and sound fabulous for your perfect evening!
We make a point of ensuring our music is exactly what suits the mood and style of your wedding/party, and we will discuss this in detail beforehand.
After the ceremony and wedding breakfast, during room turnaround, we will quietly arrive and set up to be ready for you, we come in the back way, so will not disturb you or your guests, you won't likely even notice us coming in.
You can choose to have some background music whilst your guests enjoy the drinks and the lovely gardens and then move on to the first dance when you are ready, or go right to the dancefloor. There are ample chill out areas and comfy sofas, for those needing a break from the floor!
Below are a few snapshots from our recent events at Pynes.
Some recent feedback:
"Thank you so much for yesterday! You did an absolutely fabulous job and the music went down a treat, as you obviously gathered when you were being hassled at the end to play 'one more song!' Really, really pleased so thank you very much!" – Natalie G – Wedding, Pynes House
"Thank You! It was an amazing day, made even better by the fantastic music and dancing! We had so many complements on you as our DJ, you really nailed it weaving your playlist around our requests." – Andrew & Rose – Wedding, Pynes House