Wedding DJ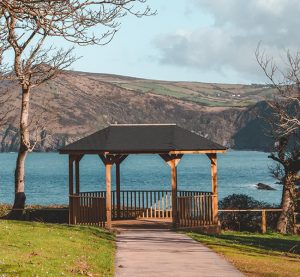 www.watermouthcoveweddings.co.uk
Watermouth Cove Weddings is an exciting new venue in the North Devon, surrounded by stunning views and has fantastic facilities that others cannot match! We are so pleased to have been able to supply our services to this fabulous venue. We love to being Wedding DJs at Watermouth!
Family owned and seemingly infinitely flexible with many different packages, and choices of ceremony location, its a venue quite unlike many others.
We are often selected by clients who recognise music as a passion and wish to have something better than the norm. We make a point of ensuring our music is exactly what suits the mood and style of your wedding, and can make the function room sound and look amazing.
For most events, we will come into the function quietly whilst you chill out after the wedding breakfast. You wont even notice us arrive most of the time.
The style can be from understated to full on nightclub, this is your choice, the venue is fantastic for a party and we can set out equipment tidily at the end, or side on.
Below are a few snapshots from our recent events at Watermouth